Join us on January 25th for our annual Sharon's Ride.Run.Walk to support the programs and services of the Epilepsy Foundation of Hawaii (EFH). The ride is a family oriented event that raises awareness about epilepsy and funds for the 1 in 26 people in Hawaii who will develop epilepsy at some point in their lifetime.
The event is a unique memorial to Sharon Rosenfeld, a nurse and teacher who cared deeply about epilepsy and epilepsy patients. Sharon was killed during a cross country bicycle ride in 1993. Sharon's Ride for Epilepsy was started in 1996 by Dr. William Rosenfeld and Dr. Susan Lippman in St. Louis, Missouri. We have been hosting the race in Hawaii since 2002.

Ride.Run.Walk Events
This slideshow requires JavaScript.
Early Registration
Please note: All mail-in entries must be received by January 15, 2015.
Late Registration Options
We can't guarantee you will receive a t-shirt if you register after January 15th.
register on-site at KCC starting at 6am on January 25th
register at our packet pick-up on January 24th from 10am-2pm at our office in Ward Warehouse
Personal and Team Fundraising
Who will you be riding.running.walking for? Create an individual fundraising or team fundraising page to support care, advocacy and community education. Dare to make a difference in the lives of individuals, families and communities impacted by epilepsy in the Hawaiian Islands by creating your own online fundraising page.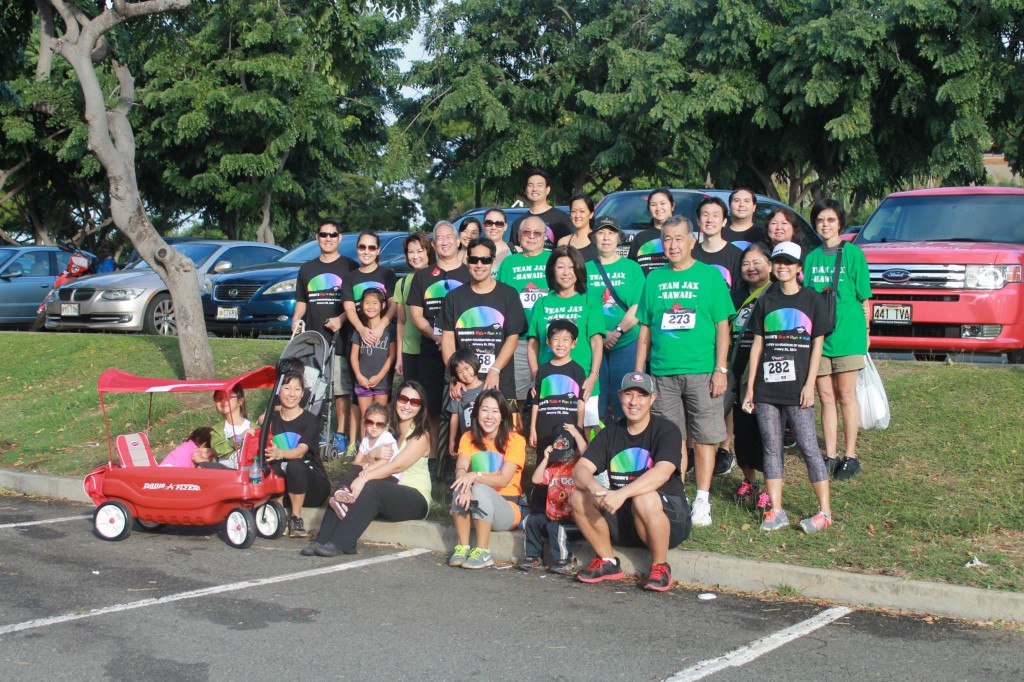 Team Incentives
Teams consist of a minimum of 3 people. There is no limit to the maximum number of people on a team. Teams can consist of people registered for the same event or registered for various events (i.e. one biker, two runners, 1 walker).
All team entries get a $5 discount for Sharon's Ride.Run.Walk! Use the coupon code "Team 2015″ at checkout or on the printed application to get a $5 discount off the entry fee.
Epilepsy Foundation of Hawaii will be giving out prizes to teams with the most walkers, runners, bikers and mixed teams. Additionally, all teams that enter will be eligible for a random prize drawing. Even if you have a small team there is still a change for your team to win a prize.
Parking/Check-In
On the big day park in Kapiolani Community College parking lot C upper level and then register on the lower level near the chapel. Click here for a map of Kapiolani Community College.
*Check out our team winners and race results from last year. Visit our facebook page to view more photos from previous years.*
We look forward to seeing you on the 25th!
Mahalo to our sponsors!